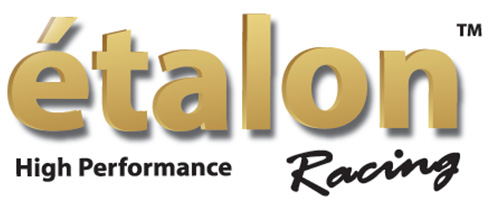 Contact Us:
No. 100, Jalan Setia 4/6,
Taman Setia Indah,81100 Johor Bahru, Johor.

Tel:

+607-359 7964

Phone:

+6019-773 5636 | +6017-519 1060

Fax:

+607-359 7964

Email:

info@etalon.com.my
Welcome to Etalon
Supplies of Automotive Lubricants
Nothing works harder to keep your motorbike run smoothly than Etalon. As Malaysia's Leading Synthetic Engine Oil, it features 5 main advantages to provide better performance which are Better Fuel Economy, Superior Control of Piston Ring Zone Deposits, Excellent Low Friction, and Exceptional Fast Start-up Lubrication & Good Theme-Oxidative Stability.
The technology makes Etalon exceed the toughest standards of Japanese, European, and U.S motorbike maker and provides exceptional protection against engine wear, under normal or even the most extreme conditions.
Contact Us for More Detail
Webteq Solution | The Website Company Since 2007
Webteq Solution Sdn Bhd was incorporated in the year 2007. We now have almost 30 employees that become experts in Website design, web development, SEO (Search Engine Optimization), and web-based application. Taman Austin Perdana, Johor Bahru (JB) is where we have the headquarters. In the year 2020, Webteq had created a new web design studio in Sunway Nexis (Kuala Lumpur KL) is the new abbreviation for Kuala Lumpur.
Webteq = Website & Technology.
It began as Webteq Solution and later changed its name to Webteq Solution Sdn. Bhd. The name "Webteq" is derived from the nature of the business, which is "Website" and "Technology" related. It primarily assists businesses with effective websites, SEO (Search Engine Optimization), and customized web applications.
The Strengths of Webteq – 1,500 websites, 75% Google High Ranking.
Since its incorporation in 2007, Webteq has fabricated and created over 1,500 websites and web-based applications. We've also aided over 75% of businesses keep high rankings in Google search results. We believe that having a high Google ranking on your website will help you create more sales leads. Visit the website and please contact us for additional information on Effective Website.
The Mission of Webteq
To help businesses through effective websites, by helping to enhance corporate image and increase sales leads".
To know more about Website + Google Ranking
Do you have any plans to grow your company? Would you like to see if Website and Google search results will assist your company? Are you interested in learning more about how to improve your website's Google ranking? Contact Webteq , Website Design Firm at Johor Bahru (JB).

We build efficient websites at Webteq.
Contact Us for Web Design Johor Bahru (JB) Kuala Lumpur (JB)
Web Design Johor Bahru (JB)

Webteq Solution Sdn Bhd
No. 34-01 & 34-02, Jalan Austin Perdana 2/23, Taman Austin Perdana,
81100 Johor Bahru, Johor, Malaysia.

E-Mail:

info@webteq.com.my

Tel:

+607-352 4437

Phone:

+6016-770 4437 (Mr Tey)

Fax:

+607-352 5437

Web Design Kuala Lumpur (KL)

Webteq Solution (KL) Sdn Bhd
Unit D-2F-12 Sunway Nexis, No. 1 Jalan PJU 5/1,
Kota Damansara, 47810 Petaling Jaya, Selangor.

E-Mail:

info@webteq.com.my

Tel:

+603-6730 4321

Phone:

+6018-311 4437 (Jason)
Webteq | Web Design Johor Bahru (JB) Kuala Lumpur (KL)